Fencing for gardens come in many varieties and materials you can choose from. These types of garden fencing solutions are an important tool for any gardener to keep critters away and provide protection and structure to a yard or garden. It can be an expensive endeavor but if you believe in protecting your prized garden as I do then it's worth the investment.
Protecting what you grow matters. I don't have to tell you that. I know it hurts to go check and have your garden picked apart or trampled on by some crazy animal.
This article will go over some of the common wildlife that we contend with and how to avoid some of the problems they can bring.
I also will go over some of the fencing tool kits that I feel will be very helpful to you, for the future protection of your garden.
Fencing For Gardens
Fencing for gardens is the only sure-fire way to keep wildlife out of your garden. To provide a barrier from animals as small as rabbits, cats, dogs, and even gophers.
To even protecting your garden from really dangerous animals such as coyotes, deers, and bears. You need to have a barrier between them and you.
Make sure to identify the visitors wreaking havoc in your garden. So you know which fencing kits can provide the best protection.
Gardening Threat Identification
Let's identify the likely suspects who will try to affect your gardening efforts. Starting off with one of the most common gardening pests that can be fenced out.
Deer are most active at night, though they are often seen at dawn and dusk lurking. They will tear at plants and leave behind rough, shredded, or even uproot vegetation.
They can reach much higher than other common pests, jump much higher than other smaller animals as well. If you want to learn more about deer and their habits press the link here.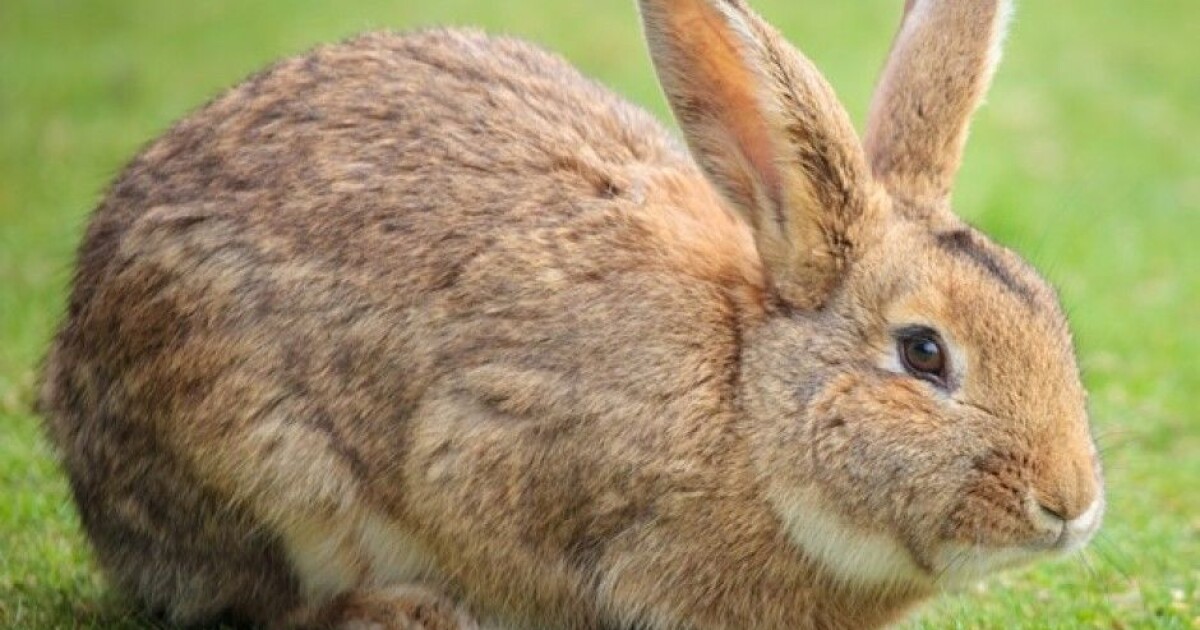 Rabbits are very active, and they are very common to see at dawn or dusk. Rabbits have sharps incisors, so leaves and stems will be neatly clipped off usually at a 45-degree angle.
They like to nibble on new growth and tender young plants. The damage they cause can reach up to 2.5 feet above the ground and is worst in the early spring and early summer!
To learn more about rabbits or at least their behavior I recommend checking out the link here.
Groundhogs are another common animal and we actually have a few that live around my area. Living underneath the stairs of my neighbor's property. They will have burrows nearby with a large hole usually.
They like to snack on vegetables and you'll often find what you've grown left lying around with bites taken out of them. I often see the ones near me during the day, but I rarely see them in the early morning but they happen to also be active around that time as well.
If you want to know more about their habits learn more here.
Deer Fence Options
8′ fencing can be used to keep out deer, rodents, dogs, and other curious animals. The kit will come with all the materials needed for a basic installation.
You may need corners, ends, or gates (Sold separately) depending on the shape and type of installation.
Our deer fence kits include everything that you will need to assemble a basic enclosure around your yard or garden. Use this kit to make a small enclosure, add to an existing fence, or combine this kit with another kit to create the installation that works best for you.
This product comes in many different sizes from 4′ feet to 8′ feet so don't worry we have the tools.
The common uses of this enclosure are for raised beds, vegetable gardens, or even bushes your growing. The finished installed size is 15′ wide by 15′ long, 225 square feet in total.
Our 15′ W x 15′ L garden fence kit with top comes with all of the fence parts you'll need to safeguard your vegetable garden.
Ideal for fully enclosing your gardens providing a barrier for your raised bed. Giving you maximum protection from every kind of crawling, chewing, jumping, or flying creature.
We also have a smaller size on the website as well.
DIY Garden Fence
Most of the deer fencing products are designed for the garden enthusiast in mind. Fencing for gardens , we provide the tools and other accessories that you will need to design the layout for protecting your garden.
Such as the black of powder-coated heavy-duty steel posts which is 1 5/8″ in diameter to provide maximum support for your deer fence. These posts require a hole in the ground and can be backfilled with tamped dirt or set in concrete. Deer fence posts come with a vinyl post cap. You can place these posts every 15-20 feet.
From heavy-duty steel posts such as the one above.
To products such as fence extensions. Because you may have a fence in place but maybe you want to make a more effective barrier.
We have fence extensions that can go up from 2 feet – 4 feet in height and what's great about each Fence extension we made them for each type of fence in mind. The fence extension is for chain link fences, PVC fences, decorative metal fences, and the most common wood fences.
Wire Deer Fencing
We went over tools that are built to enclose your entire garden, tools to get you started, ones to build a higher barrier but what about a tool that stops deer from coming through something that's chew proof and will even keep the smallest pest away.
Well, we have the tools for that.
Steel Hex Web Deer Fence is recommended for those experiencing high deer pressure and wants a secure, chew-proof barrier for a garden, residential property, or commercial land.
This steel fence can also serve as a fence for dogs that like to chew and dig. Built to last, this fence combines the aesthetically pleasing hexagonal openings with a UV-resistant PVC coating to protect the steel wire from harsh weather conditions.
Combining this fencing with a monofilament tension line makes a stable, strong barrier against deer and rodents including rabbits, squirrels, and gophers.
You will also see more of the wires that we have on the website ones that we are sure will accommodate even the most seasoned gardener.
Conclusion
Installing a fencing kit is grueling work and getting all these tools and accessories seems like a lot. But I do believe it's worth it in the end. We believe these tools will stop valuable landscapes, plants, fruit trees, flowers, and vegetables from being destroyed.
I don't want the time that you put in, building these beautiful gardens to be lost.